You've probably heard the term "universal design" when talking or reading about interior design – it's a strong trend that you see in new homes as well as resales. The basic idea of universal design is to make a home user-friendly for all different ability levels.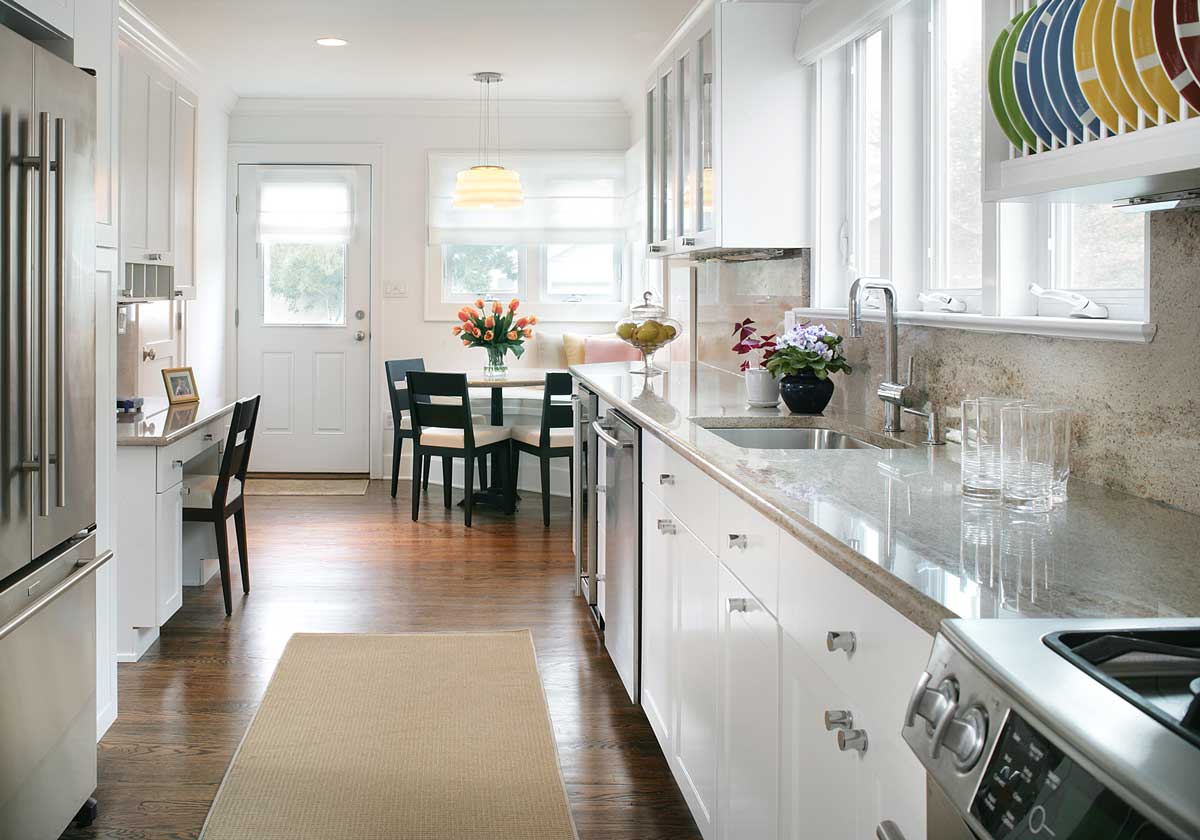 This beach house has a corner dining nook leaving an open path and a clear line of sight into the house from the back door to accommodate multigenerational weekend guests. The newly created eating area has a banquette as well as chairs for ease of use. A highchair, wheelchair or a walker is a simple addition to this eating area. The kitchen cabinets have glass doors and an open plate rack for ease of use.
(Photo: COURTESY OF PETER RYMWID)
Whether you're planning to age in place – a very popular option today – or if you just want to make your home as safe and easy to use as possible for family and friends of all ages, universal design is the perfect solution. In addition, multi-generational homes have been called the "hot trend" – the National Association of Realtors (NAR) defines multi-gen homes as households that consist of "adult siblings, adult children, parents and/or grandparents." Multi-gen homes are especially ideal for two-income parents who need the help of their own parents to care for their children while they're at work or for adult children whose parents need help.
So with all that in mind, let's break down the seven basic principles of universal design, many of which are easy to incorporate into your home and can be a strong selling point.
Equitable use encompasses designs that are useful to people of all ability levels. One example of this is lever door handles, which are much easier to use than knobs that require a certain amount of gripping strength and twisting ability, something that can be difficult for anyone with arthritis, carpal tunnel syndrome, or a hand injury.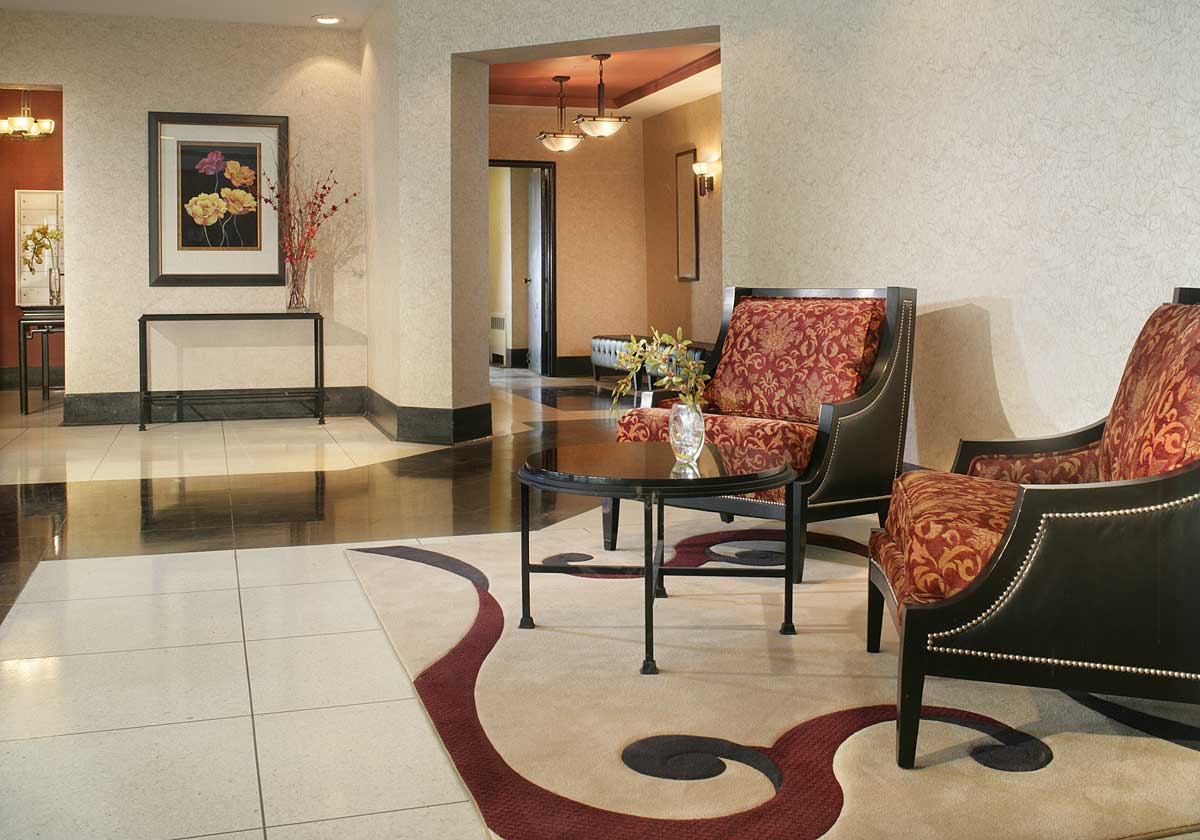 This residential building is universally friendly for the ease of use for the building's multigenerational residents and visitors. The building has a buzzer system for entry and not a doorman so easily perceptible cues and conditions are essential in the lobby. The pattern of the terrazzo floors creates a visible pathway so guests can easily find their way to the elevator.
(Photo: COURTESY OF PETER RYMWID)
Flexibility in use design accommodates a wide range of individual preferences and abilities. Different people may want to use the same item or space in different ways, or their ability levels may dictate that they use it differently. In one small home, I designed a room that serves as both a family room and a guest room with flat thresholds and pocket doors that offer privacy for overnight guests. The flat thresholds and pocket doors allow visitors of all ability levels to easy get through the doorway and close the doors without obstructions or interference.
The simple and intuitive use principle states that use of the design should be easy to understand, regardless of the user's experience, knowledge, language skills, or current concentration level. So any item in the house – a recliner, a shower, a television – should be simple enough to operate without a person having to reach for the owner's manual. Anyone of any cognitive or physical ability level would be able to use the item even if they've never seen it before.
Are your thermostats, stoves, and other appliances easy to operate and understand for someone who's never used them before? Are their displays large enough for anyone to see and are they within reach? If so, you've fulfilled the perceptible information principle.
Good universal design requires low physical effort, meaning that a minimum of fatigue is expended by anyone in the home. So, for example, if you have sliding doors in your home, they should move smoothly and easily so users of all ages and ability levels can open and close them with minimal effort.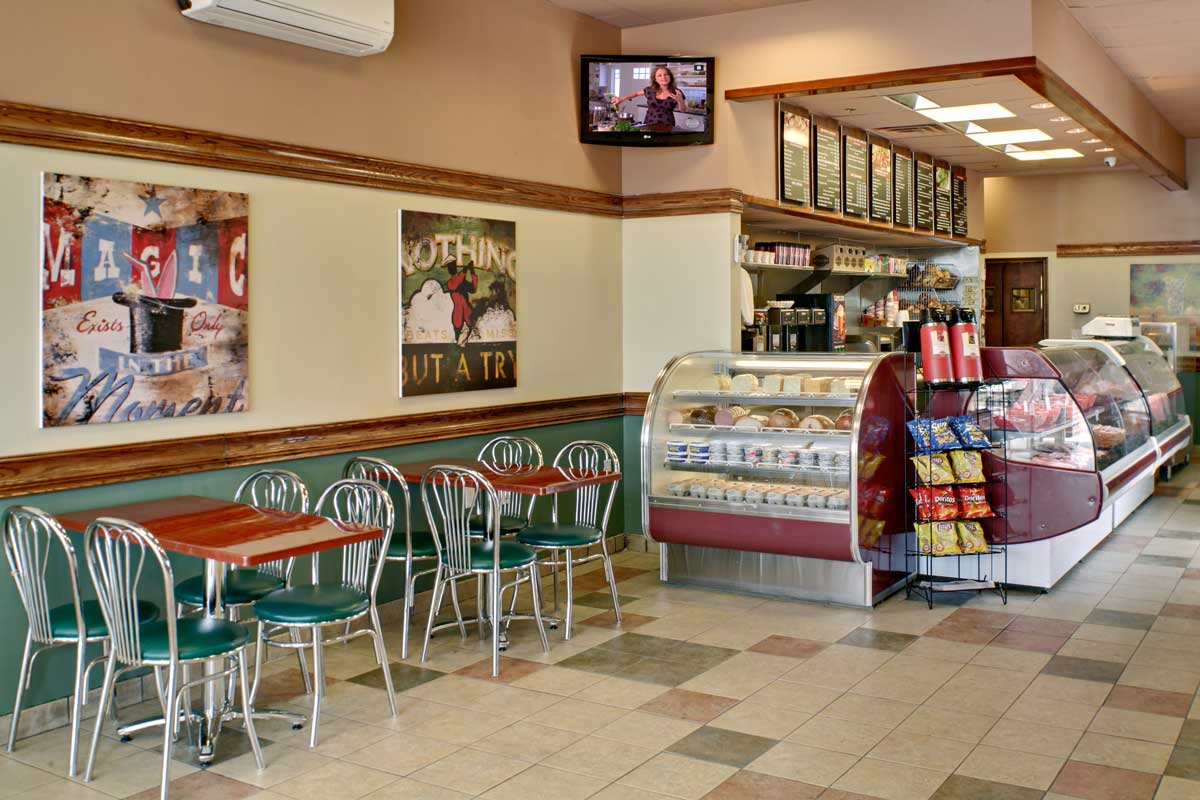 This local deli was designed with wide open spaces and easy access to tables for walkers, wheelchairs and strollers. Corners are rounded and chairs are light-weight for easy movement and low physical effort. The contents of the glass display units can be easily seen from both lower and higher vantage points, and differing counter heights allow customers of all ability levels to interact easily with personnel behind the counter.
(Photo: COURTESY OF MEMORIES TTL)
Your design plan should also have a good tolerance for error, meaning that the design minimizes hazards and the adverse consequences of accidental or unintended actions. Raised door thresholds can pose a tripping hazard, especially for the very young and the elderly; they also can be an impediment for wheelchairs and walkers. By leveling the threshold, many potential accidents can be avoided. Touch-latch doors on cabinets eliminate protrusions into the room and are easy for all ability levels to operate.
Size and space for approach and use takes into account reach, manipulation and use regardless of a user's body size, posture or mobility. Slide-out kitchen cabinet shelves and a lazy Susan in the corner cabinets are good examples of making items accessible to everyone. Furniture that doesn't block doorways or a door's swing radius, door widths wide enough to accommodate wheelchairs and walkers and other such considerations that ensure spaces are appropriately sized and accessible by everyone all fall within the functions of this important principle.
If you're planning a redesign or renovation of your home or if you're having a new home built, you may want to consider including these seven principles of universal design in your plans, so your home will be ready to welcome people of all ability levels while being safer and easier for your whole family.